Frozen 4-Piece Set £30 (Was £60) @ ASDA Direct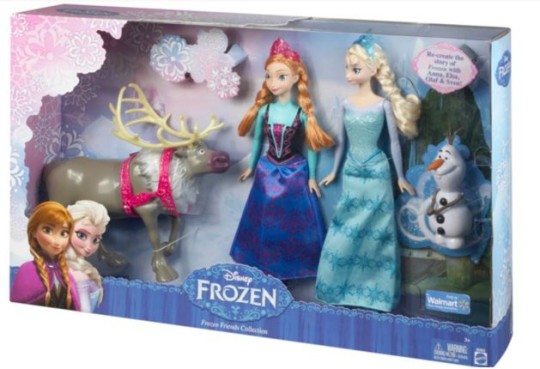 A while back ASDA told us they have a preorder for Disney's Frozen Friends Collection Gift Set for £37.50 and that if you waited till it was on the shelves, it would set you back £50. It went on to the shelves at £60 in the end but has now been reduced by 50% to £30 - who knows how long for though?
We were camping over the weekend, and one of our neighbouring campers had both the Elsa and Anna dolls with her, and she was by far the most popular girls on the site all weekend. Our kids were off and away all weekend, and we could just about follow their voices around the site as the gaggle of girls took turns pretending to be Elsa or Anna - and at one stage we had Elsa One, Elsa Two and Elsa Three too. It was quite funny!
Well, you can own Princess Anna and Queen Elsa, Reindeer Sven and Snowman Olaf now, no more waiting.
The lovely dolls in this Disney Frozen dolls collection closely resemble the favorite characters from the movie. They each wear a pretty gown with a crown in a matching color.
Go on, you know your fan will love it.