Get FREE Dora's Fan Club Activity Pack Delivered To Your Front Door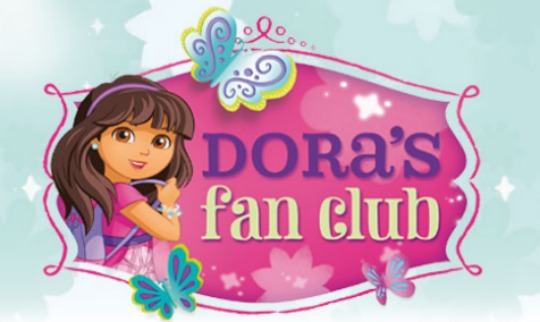 Nick Jr are running a promotion at the moment, where you simply join the Dora's Fan Club for FREE and they will send you out a special welcome pack,this sort of thing requires lots of printing, not this one, they post you it. Woo hoo, that means no tears when the ink runs out halfway through printing it off.
Simply fill in the form on the page and register. Once this is done you become a brand new Dora Fan Club Member, so you can keep up to date with all the latest Dora news and activities.
Only the first 10,000 that sign up will receive the special Dora and Friends Welcome Pack. Every month you will get a newsletter, an exclusive activity pack downloads, exclusive access, games and competitions.
Plus the first 10,000 people that sign up will receive a free exclusive Dora and Friends Welcome Pack*, which will be sent directly to your home in the post!
I am not quite sure when Dora grew up, but I just hope Swiper is till doing the rounds. I just love that naughty, little fox. I was never keen on Isa though.
Get signing up now, and your little Dora fan will be ecstatic once they receive their very own post through the door.
Thanks to Holly1985 @ HUKD