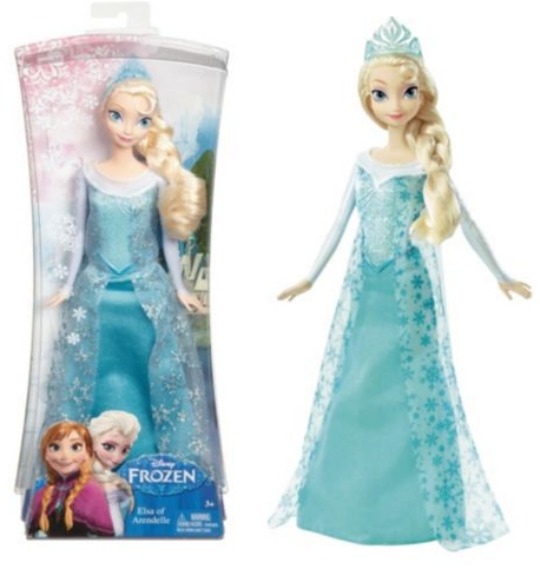 Elsa Sparkle doll is back in stock at Asda Direct for £17 this morning.
The Snow Queen Elsa is one of the stars of the new animated Disney film Frozen. This Elsa of Arendelle doll comes dressed in her signature icy blue dress with translucent blue heels, glittery blue tiara and a sheer white overcoat detailed with snowflake sparkles.
I'm not sure there's anything left to say about Frozen that hasn't already been said. We know it's HUGE, we know the stock goes so quickly, especially for Elsa merchandise. She's in stock now at Asda Direct, so if you've been watching and waiting and hoping to grab her for your Princess, move quickly.
She's available for store collection which is free or home delivery but that will cost you an extra £2.95.