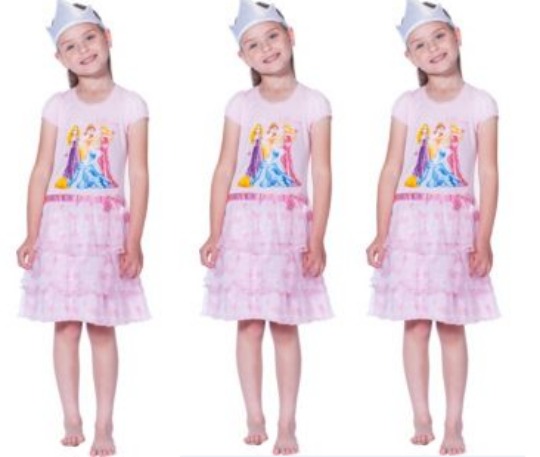 These gorgeous girls nightdresses are less than half price at Argos today, reduced from £8.66. The come with a matching crown and are available for Ages 3-7.
Great reduction on these today and while it will be limited stock in some areas, total bargain if you can grab one. In pretty pink, they feature four Disney princesses- Belle, Rapunzel, Cinderella and Sleeping Beauty and come complete with a silver crown. Really great reviews on them too, with comments such as :
This was great for the price, just to see the daughter's face light up. It actually distracted her from 'Frozen' for 5 mintues, amazing.
While we can't promise that, they do seem great value.
To orders yours, follow the link above and you can reserve them for free by checking stock levels near you using your postcode. Great one to grab for your own little princess or for the present box.