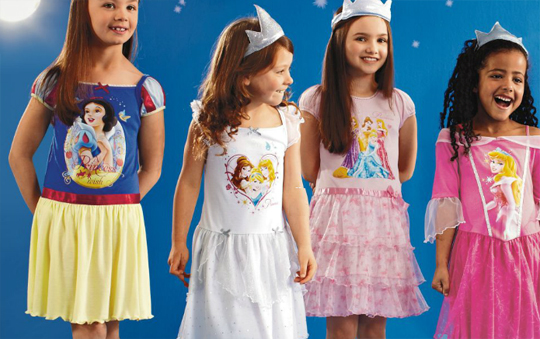 Argos has reduced the Disney Princess Girls' Pink Nightdress from £9.99 to £3.99 (the pink one in the image above). I've just checked stock and they are still in stock in every Argos within 35 miles of my house, so hopefully the trend will continue nationally and you can grab one.
I'm pretty confident that if I give this to my little girl it will soon end up in the fancy dress box rather than the pyjama box, and will become a favourite play thing, but at the price, who can argue!
These Disney Princess Girls' Pink Nightdresses are a must have for Disney fans - my girls have a few different Disney princess dresses and they love them.
These are still in stock in ages from 3 - 7 in four different sizes, and they are 100% polyester.
They are also machine washable at 40C so whether they are used for play or sleep, they can be kept nice and clean and royal-like.