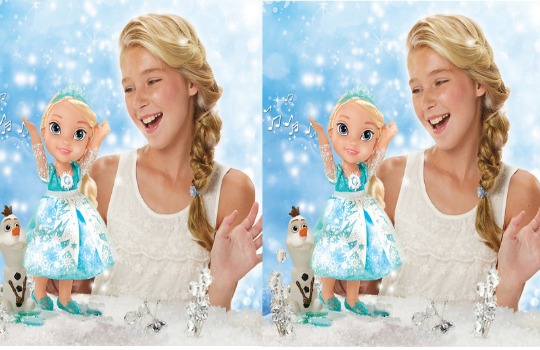 If this is on your little ones Christmas list, then you will appreciate how hard it is to buy one, irrespective of how much it costs. This Disney Snow Glow Elsa Doll may just be THE toy to have this Christmas. Get it NOW by clicking the picture above or the link in blue below. These will sell out FAST, so no hanging about. Get yours for £34.99 from Argos.
This is currently available in some stores mainly in the North of England and Scotland but worth trying your local as new stores are being added all the time! It looks as though they may be available for store collection and home delivery which will add £3.95 to your total but when you look at some of the eBay prices, it's money well spent!
I can see why this Disney Frozen Snow Glow Elsa is so popular. With her light up necklace and dress, she is just so enchanting. I would have loved a dolly like this when I was little.
By lifting her arm up, her necklace illuminates and she sings everyone's favourite Frozen song, "Let it Go". Press her necklace and she will say phrases from the film. In total, she can make fifteen different sounds and phrases.
This Disney Frozen Snow Glow Elsa doll is suitable for children aged three and above, but I doubt you'd be paying £34.99 for a doll for a toddler to chew on anyway.