Disney Frozen Read-Along Storybook and CD £4.12 @ Amazon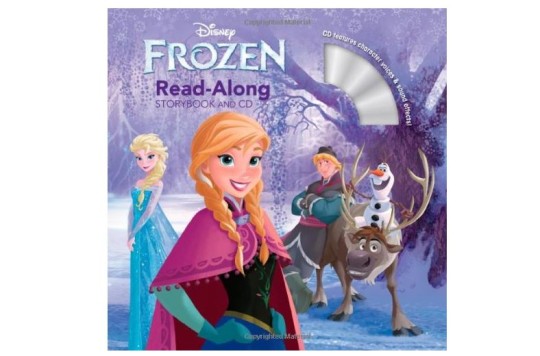 Amazon are selling a Disney Frozen read-along storybook and CD  set for £4.12 right now (although you can find it from other sellers for £3.90 too, if you go to the 'other sellers' page.) This is a great price for a Disney Frozen product, but you will have to spend £10 to have it delivered free. I know the kids are all about Frozen right now but there are other read-along story books* that could become favourites, and will push you over £10 too. (Also between 16-22 June 2014, spend £10 in a single order on items dispatched from and sold by Amazon.co.uk and receive a £2 promotional code to spend in the Amazon Appstore.)
This read along storybook and CD is based on the Disney film, Frozen, and features sound effects, word-for-word narration, and original movie voices.
Reviewers say ths book is beautifully illustrated and retells the story well. They say the children love it and it's a great educational aid in supporting reading and while it represents the longfer film, it's a shorter version, the perfect length for a bed time story.
Know anyone that would love it?