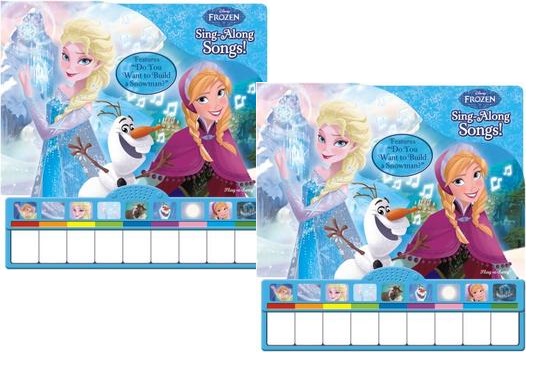 I am pretty sure this is the first time I've seen the Disney Frozen Piano Book? Anyone else? I am sure I'd have remembered something that would give my children endless hours of banging-at-the-keyboard joy?  Anyway, the Disney Frozen Piano Book is currently on sale at The Book People, for £8.99. If you're spending over £30, use the code AFBLUSH to take 5% off. Free delivery only kicks in at £25 at the moment, so your delivery will be an additional £2.95. It looks as though this is only available through The Book People in the UK at the moment though, so it's here or nowhere for now.
This hard back book has an integrated 'keyboard' for musical fun.
A simply wonderful sound book complete with illustrations of all your favourite Frozen characters - including Olaf the Snowman and Sven the reindeer - you will be able to play the included songs by following the images and pressing the corresponding buttons.
There don't seem to be any reviews of this yet, but it would have to simply not work for kids to not love it.