Disney Frozen Armchair £39.99 @ Home Bargains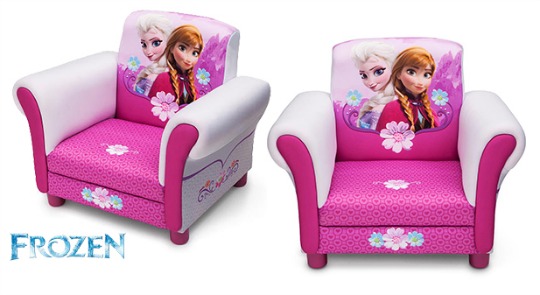 The Disney Frozen Armchair is new to the Home Bargains website today, and it is at least £10 cheaper than anywhere else at £39.99. You do need to add a delivery charge of £7.99, but personally I'd buy something else for a tenner and then you qualify for free delivery over £50. This still makes it a better buy than anywhere else!
The Frozen Armchair is currently £69.99 at Argos, £59.99 at Amazon, and £49.99 at Smyths Toys.
It's a brightly coloured upholstered chair, with padded arms, and suede effect material, featuring Anna and Elsa in the design. The chair is sized for a small child, and is recommended for ages 3 to 6. So does anyone need this for kids Frozen themed room?
I'm betting that Argos will be doing a £20 Off special offer on their stock soon. ;)