(EXPIRED) Disney Cars Inflatable Flocked Chair was £10, now £2.50 @ Asda George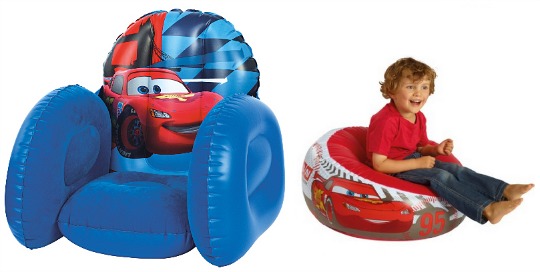 The Disney Cars Inflatable Flocked Chair is reduced down from £10 to only £2.50! All the other styles are still £10. I think the reason they may be selling them off is solved by the reviews though - there are two types of Cars Inflatable Chairs, and although Asda have used the picture on the left, the reviewers received the one on the right, the tyre shaped one. If you don't mind which one you get then go for it!
There's not much in the description apart from the dimensions and that it is suitable for children aged 18 months and upwards, and if either design would suit then for £2.50 they're both a brilliant price. I'll be ordering one - it's like a £2.50 lucky dip!
You can click and collect for free, or home delivery is from £2.95.