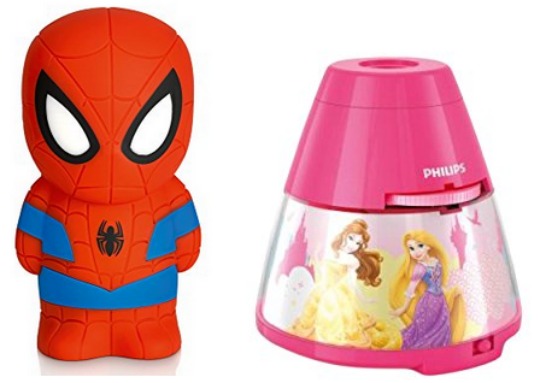 My children all were quite worried at bedtime when it come to the dark. We reassured then with night lights and it really helped them. Amazon have Up to 33% off Philips Children's Lighting just now, with some great novelty items included. Items start from only £5.99, so it's not all mega expensive items that are reduced.
For just £5.99 you can get the Philips Minnie Mouse Night Light*. It omits a gentle glow and has a motion sensor on it. The Mickey Mouse* version is more expensive at £7.99. If you quite like the idea of a motion sensor night light but aren't keen on Mickey or Minnie then there's this Spider-Man* one for £6.99.
Some night lights projects images onto the wall or ceiling, these are good for relaxing little ones to sleep and I find these are better for younger kids. This Philips Disney Princess* one is now only £11.99 in this deal.
Delivery is FREE at Amazon when you spend £20 or more otherwise delivery charges start from just £3.30. If you don't want to spend £20 and you want to avoid delivery charges then why not consider signing up to Amazon Prime with friends? You can find more information on that here.