30 Edible Disney Frozen Cupcake Toppers £1.79 Delivered @ eBay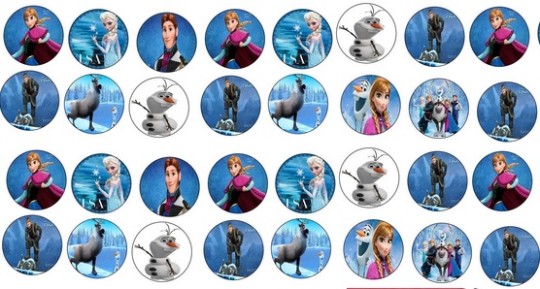 It's coming up for birthday time for us in the next few months again and lo and behold, my daughter wants a Frozen party. Never saw that one coming, did we? Well, a number of different eBay sellers are selling Edible Disney Frozen Cupcake Toppers and we loved this set of 30 different images for £1.79 delivered. This isn't a reduced price or anything, but we reckon it's such a good price, it's worth mentioning if you're having to fork out for one of the less cheap party themes of this year.
These cake toppers are great. They're printed on 100% edible thick wafer with edible water based ink. They are hand cut and packaged and ready to use - this is awesome, I once bought some I had to cut  myself and it was a pain!
Each topper is around 4x4cm in size, so perfect for cupcakes or muffins. They can also be kept for 12 months, which means if you're making Frozen cupcakes for holiday bribes, you don't even have to use them all at once. An easy win with the kids, I say.