10% Off Selected Cartoons & Comics Kids Clothing @ H&M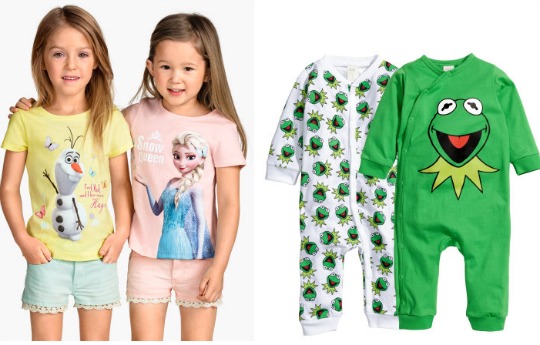 I love H&M at the best of times but I am more excited than ever over some of their new arrivals. Click the link below and it'll take you over to two pages full of bright, colourful "Cartoons & Comics" Kids' Clothing. Think Disney Frozen, The Muppets. Superman and so many more. Get 10% off your entire order when you use the order code 2965 at the checkout. You must spend at least £6 for H&M to deliver an order to you and the code won't work on reduced items.
I don't know where to start as I love it all. Okay, Disney Frozen is a favourite of many little girls, look at these new items at H&M: Elsa Ballet Pumps* just £8.99 when you use the code and Disney Frozen Patterned Triangular Scarf* just £3.59 with code.
This Two Pack of Dresses* is a bargain when you enter the code. Get them for just £8.99 and available in Disney Frozen, Sofia the First and My Little Pony. For the Boys' get this Two Pack of T-Shirts* for only £8.99. There's a choice of Batman, Superman, Despicable Me and Skylanders.
Home delivery costs £3.90.