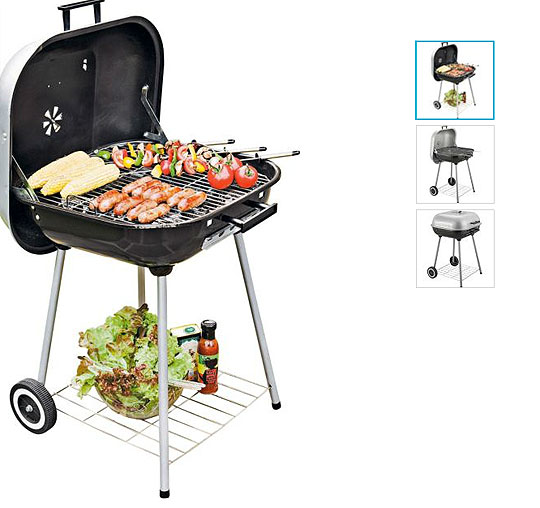 Argos are selling this square charcoal BBQ for £29.99 instead of £44.99.
So what do we think: is the summer here to stay, or are we going to be playing that rather tiresome 'game' of three nice days followed by two weeks of naff ones?
I rather hope the warm and sunny weather is here to stay - everyone is always much happier when the weather's nice, even though those who were complaining about the rain are already muttering about things being too hot!
There are two camps of BBQ fans...well maybe three.  The first are the die-hard charcoal guys who enjoy smoking out the neighbourhood and spending hours either burning everything to a crisp, or presenting guests with a burger pretending to be steak tartare.
The second group are those who will only cook on gas outside and really can't be doing with the messy smelly smokey black stuff, and the third group really couldn't care less as long as they're outside enjoying warm summer evenings.
If you fall into the first camp then this square charcoal BBQ then this deal could be for you - it measures H82, W54, D58cm, can cater for between five and eight people and will need to be put together before you can attempt to give yourself food poisoning al fresco cooking.