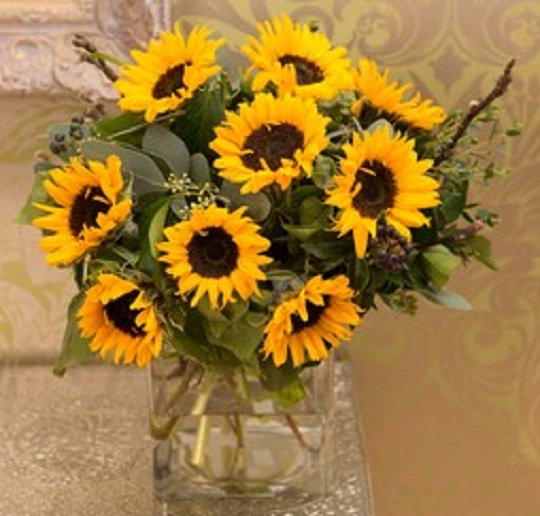 iFlorist is offering this beautiful sunflower arrangement for only £24.90. Normally this gorgeous bouquet would cost £34.90 so take advantage of iFlorist's generosity and free delivery to anywhere in the UK today!
New baby, birthday or just want to brighten someone's day? The occasion doesn't matter but the £10 saving does! This bold, bright sunflower arrangement arranged with a little seasonal foliage is perfect for those with a cheery disposition, or someone who needs their day brightened up!
Sunflowers are by far my favourite flower. They're big, cheerful and last forever! That's why this 'Spring me Sunshine' jumped out at me and said "I'm perfect for the kitchen table!" After all there's nothing wrong with sending yourself flowers is there? I've been doing it for years on Valentine's Day – and while I don't recommend it, it seems to keep my husband on his toes..)
Every woman I know LOVES flowers and iFlorist has a fabulous range of bouquets and arrangements for every event. I found a gorgeous 'Congratulations on the birth of your baby boy' arrangement for a friend down the road as well as a tulip arrangement for my mum (tulips are her fave) both at very reasonable prices (and free delivery). You can also add a box of chocs for an additional £3.90 so everyone in the family can enjoy your delivery.