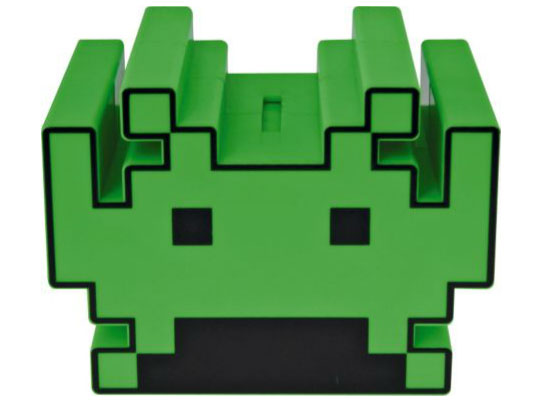 If you're not a Star Wars fan and have no need for a Darth Vadar money box, then maybe a retro Space Invaders money box will appeal instead!  If you head over to Argos you'll be able to pick one up for £3.49 instead of £12.99.
I don't think you have to remember Space Invaders from back in the day to be able to appreciate this money box - you just need a desire to stash your cash. I think money boxes are GREAT for kids: you can use them to teach financial responsibility from the get-go, which can only be a good thing!  You can also use money boxes to teach your child basic counting skills too.
Of course, if you know a grown-up Space Invaders fan then you could just buy them this Space Invaders money box as a bit of a lark - it would look cool sitting on their desk at work, or perhaps on the windowsill of the downstairs loo (the best place for daft pressies of this nature, I think!).
Oh, one last thing, every time you put money in your Space Invaders money box it plays a sound; awesome!
Thanks to lolabunny at HUKD