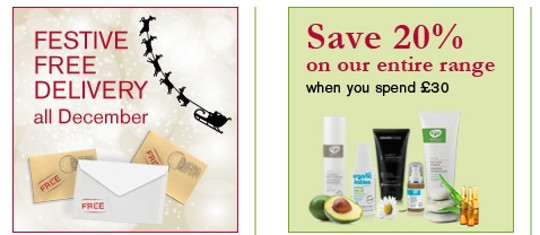 Green People are offering 20% off their entire range when you spend £30. Add your items to your basket and when you hit the threshold it'll automatically adjust your basket. There's free delivery too, if you're in the UK, so that saves you a good £3 - £15 depending on your spend.
Toes, elbows, hands and pretty much all other exposed or not body parts tend to take a beating at this time of year. Even my hair goes all brittle and unmanageable in this weather, so 20% off and free postage is a bonus!
This discount also applies to clearance items, so if you look at buying the discounted Shave Kit for £35, they automatically take off £7 in your basket, making it £28.
The offer ends on the 7th of January, and free postage is currently only advertised as being for December, so act fast for the best savings.