Morph It Animation Game £8.80 @ House of Fraser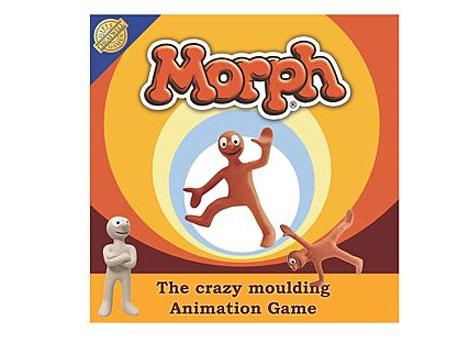 House of Fraser are selling this Morph It animation game for £8.80 (half price, give or take 80p); it's currently selling for anywhere between £14 and £19 everywhere else - £14.99 at Amazon and £18.99 at Hawkin's Bazaar!
I loved watching Take Hart when I was a kid, even if my pictures never made it into The Gallery, and Morph was a big highlight of the show.
With this Morph It animation game you can play as individuals or teams, and you each choose to be either the Morph or (naughty) Chas poseable figures.
You then have to race against the clock to pose your Morph or Chas, with the help of a big blob of modelling dough, into the animation on your card.
In your Morph It animation game box are Morph and Chas, a tub of modelling dough, a game board, animation cards, a timer and the all-important rules!
The age guideline suggests it's suitable for kids aged 12 and over, so perhaps this is a game for you to bring out after a dinner party and a few bottles of wine for some reminiscing and grown-up sillyness.
Thanks to andywedge at HUKD