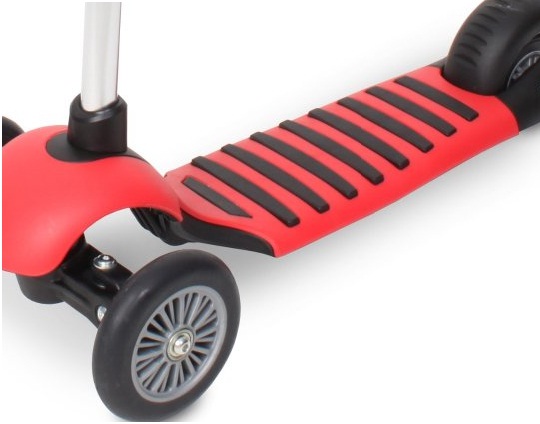 Amazon has knocked £15 off the price of the Mookie Mini Street Cruz II Tri-Scooter. It is now £29.99 instead of £44.99. Delivery is free as well with UK super saver delivery.
The mini street cruz 2 tri-scooter by Mookie is an excellent first scooter that helps children develop balance and gross motor skills.
The two wheels at the front of the scooter increases stablity but is easier than traditional scooters with the two wheels at the back, as children can trip over two rear wheels. Children steer the scooter by leaning in the direction they want to ride, in a very similar style to mini microscooters.
This scooter is in a very eye catching red and black. This lightweight scooter comes with robust, durable PVC wheels (2 x 120mm - front/1 x 100mm - rear) and a sturdy, extra grip footplate for extra solidity and an easy to use brake. The aluminium frame gives extra support and comes complete with easy to grip handlebars.
An amazingly fun way to ride around! Weight limit up to 20kgs. The manufacturer recommends it as suitable for age 3 years+ ( but it has been found that many two year olds can ride the demo scooter).
Thanks to iaahad at HUKD!