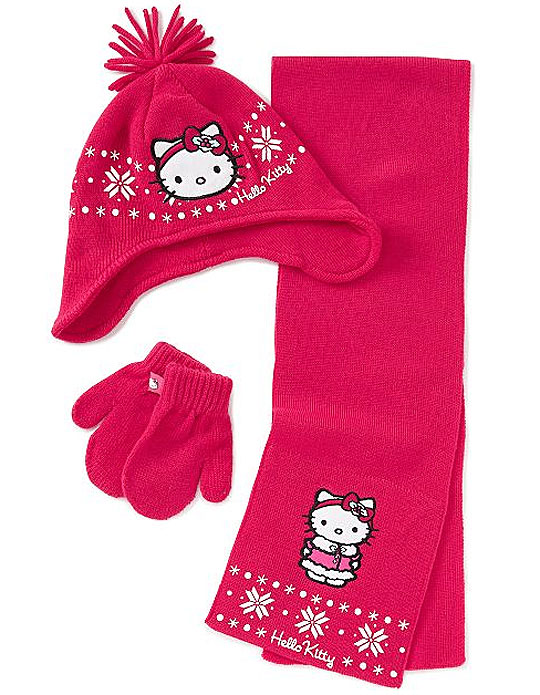 I'm so cold at the moment that I'd wear any knitted hat, gloves and scarf given to me - even if it was a bright pink Hello Kitty knitted hat, gloves and scarf set featuring the ever popular little cat.
It's made by George (that would amuse me if this was a Peppa Pig hat, scarf and gloves set that I was telling you about) and is available at Asda Direct for £3, instead of the original £8.
I must confess, as Hello Kitty things go, this is the least 'in your face' and, all my sarcasm aside, I think it's actually quite cute and will CERTAINLY get a lot of use in the coming week(s) - if it's as cold where you are, as it is where I am, then I hope you're managing to keep warm without having to have your heating up so high that you can see the pounds disappearing out of your bank account with every chilly second that passes!
You can bung your Hello Kitty hat, scarf and gloves in the washing machine, they can't be tumble dried but they're 100% acrylic so won't take long to dry over a radiator.
You can arrange to have them delivered into store for free collection, or delivered to your home within three or five days for an additional £2.95 - I'd go and collect them and put them on as soon as possible!
Thanks to 13ABS at HUKD