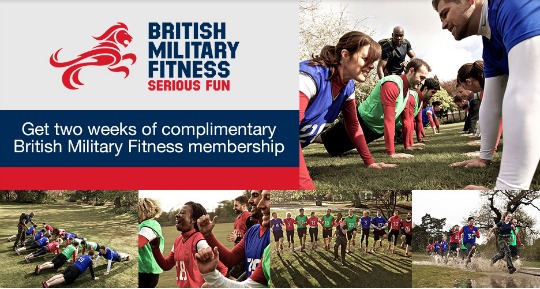 Superdrug have a promotion on at the moment for a Free 2 Weeks Membership of British Military Fitness for members of their free Beautycard loyalty scheme. If you have made a new years resolution to improve your fitness but are put off by high gym fees, or want to try something a bit different then you could take advantage of this offer and see if this method is for you.
I have never tried anything like British Military Fitness (obviously), but it seems to be an increasingly popular way of getting active and healthy in the outdoors, with an instructor who is not going to go easy on you! If you need or want the type of motivation that being shouted  at by a soldier in a park will give you then why not have a go. To be honest although it sounds fairly daunting to me, perhaps that type of push is just what some of us need to be able to make a change. Self-motivation never seems to work for me!
The Superdrug Beautycard is completely free to join. If you have a Boots Card it works in the same sort of way, in that you pick up a card in store, register it online and away you go - points, promotions and special offers will be on their way! You need to join the scheme to be able to take advantage of this British Military Fitness offer, and you can find all the details of the Superdrug Beautycard Scheme here.
Now, I wonder if you can choose your instructor? If I'm going to be bossed about by a soldier I might as well enjoy it. ;)