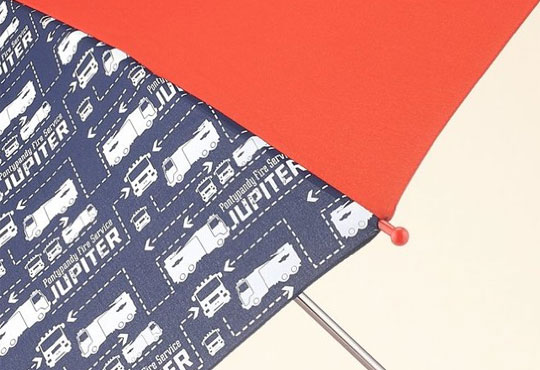 If you know a young Fireman Sam fan who dislikes getting wet, then this Fireman Sam umbrella will be just the thing they're after - Marks and Sparks are selling it for £3 instead of its original £8.
I remember loving have my own umbrella, it meant I actually stayed dry instead of being under one with my mum.  You know how it goes when you're small - you're with someone taller than you, who's holding the brolly, so you might as well not even bother being under it as you get no shelter from the rain at all.
There's not really much I can tell you about this Fireman Sam umbrella that you won't already know - I mean, what you don't know about brollies now, probably isn't worth knowing at all, but I'll try anyway...
It has a crook handle, rather than a straight one; it doesn't have a pop-up mechanism, you're going to have to push it up and open yourself; it's made from 100% polyester and you ened to leave it open to dry, after it's got wet.
I really wouldn't bother with home delivery, it'll turn a bargain into a NOT-bargain, especially when you can arrange to collect your Fireman Sam brolly in-store for free.
Thanks to khye_shayela at HUKD