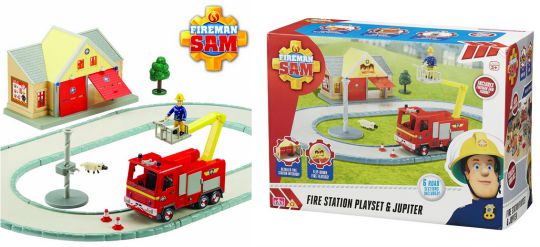 After all these years Fireman Sam is still hugely popular with young children, and this set looks like a great deal at just about half price. The Fireman Sam 14 Piece Fire Station Playset has an RRp of £29.99, and Amazon are now selling this at £15.96. In other shops the station itself will cost that without any of the other pieces, so I think this is a really good bargain.
In this playset you get a Fire Station building, a Jupiter Fire Engine toy with an extendible crane, an oval road, lots of fire fighting accessories, and an articulated Fireman Sam figure. There's even a working Firefighters Pole!
This set is recommended for children aged 4 and over, and it is eligible for free delivery in orders over £20 or for Prime members, otherwise delivery charges will apply.