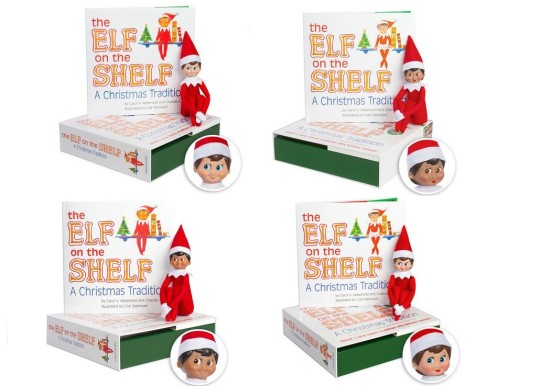 My Facebook newsfeed is JAM-PACKED with  The Elf on the Shelf photos this morning. I think she is quite possibly more popular this year than ever before. You might struggle to get her just now, as people are going nuts for this little darling. They are in stock at The Book Depository for £23.17 with FREE delivery. This isn't the cheapest we have ever seen them but I will be shocked if I see them for less.
The Elf on the Shelf comes with a doll and a book. The book is wonderful and my children sat with sheer delight each time I have read it to them. They were petrified of the doll, BUT today they have awoken to our elf, named Elvis, pulling tissues out of the tissue box, and they think he is the best thing since sliced bread!
You may think to yourself £23.17 for a creepy doll and a book? Trust me, it's all about magic and tradition. Children are going daft for this little guy or gal and I can see why.
Don't forget to check out our round-up of brilliant Elf on the Shelf ideas, too!
Thanks to Sam on our Facebook page. Also on there, you will find our #elfontheshelf competition. More details on the competition can be found here.