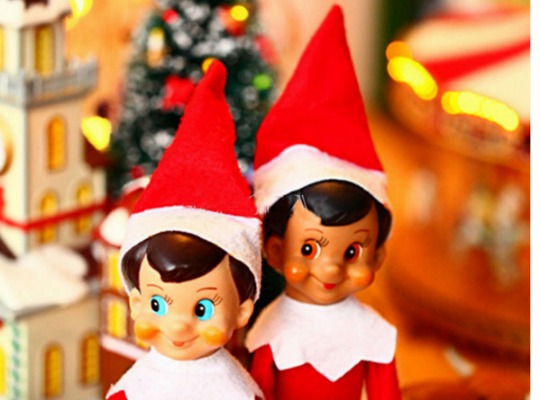 Elf on the Shelf is a craze that has well and truly hit the UK. Sure, it's marketed as a tradition which might surprise you since you only heard it of it in recent years. To me, traditions have to start somewhere and so last year we included our own elf Elvis into our celebrations. The kids were so involved that they cried when he went home to the North Pole. If you would like to have your own Elf on the Shelf this year but begrudge shelling out £25+ on it with the book, then we have the solution.
Get the Elf on the Shelf Doll for just £1.89 plus 99p postage and packaging from eBay Seller smartyiwu. That's a heck of a lot cheaper than elsewhere. It's coming from China so you may want to allow two or three weeks for it's arrival.
This is ideal if you spent £££'s on Elf on the Shelf last year but have misplaced him, or put his creepy little ass in the bin. This replacement will look the part but costing you way less than the original. You can download the book online from various places if you were really wanting the full package. Don't forget to check out this blog for some Elf on the Shelf ideas, it has some fab ones!
You get to choose between the boy elf and the girl elf. I am planning on buying lots more and freaking the kids out with a new one appearing everyday!