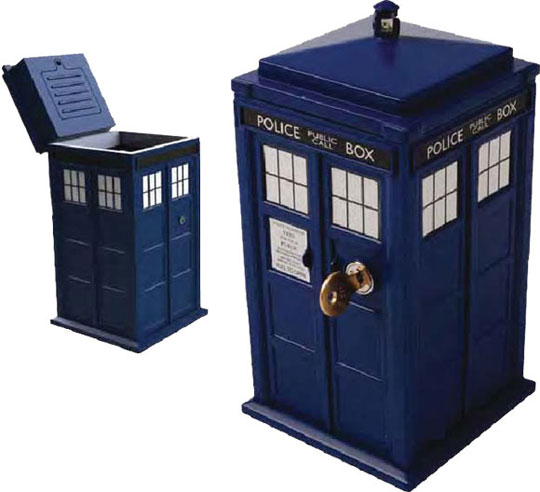 Attention all Doctor Who fans!  Argos are selling this Doctor Who Tardis safe for £7.99, rather than it's original £19.99 price.
Twenty pounds, for the sake of arguement, for this Doctor Who Tardis safe is a bit steep (in my opinion) but £7.99?  That's more like it!
I also think you'll need to be a real Doctor Who fan to properly appreciate having a Doctor Who Tardis safe - it's just a Tardis with a lid and a key, so you can lock things away in it.
By all accounts, it's nothing like the real Tardis - it's not actually HUGE on the inside so you can't store much more in it than you think you can judging from the outside dimensions.
It also makes Tardis sound effects too and comes with the 3 AA batteries it needs to generate them.
You can pay to have your Doctor Who Tardis safe delivered to your home, which will cost you £5.95, or you can collect it in-store for free providing your local Argos shops have one in stock.
Thanks to kevlaw at HUKD