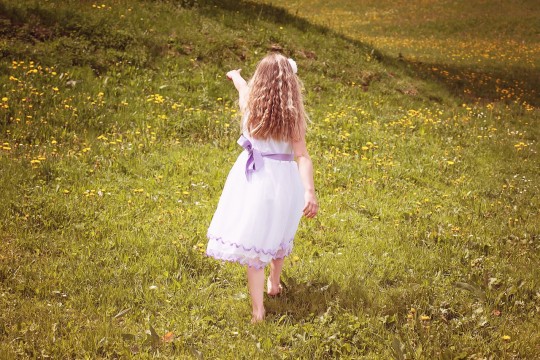 As the mother of a little girl with flowing locks, I wasn't surprised to read that David Beckham has banned Victoria from getting Harper's hair cut. Stay with me, here.
This is the Daily Mail's wisdom on the topic:
And the retired footballer has now revealed he won't ever let his four-year-old daughter get her tresses trimmed because he wants her to have long, princess hair.

The 40-year-old hunk - who also has sons Brooklyn, 16, Romeo, 13, and Cruz, 10 - joked that he has categorically banned his wife Victoria from taking her to a salon.
Becks reckons little Harper's locks are practically down to her knees, and says that although he's a dab hand with the clippers whenever his lads near their barnets shorn, he wouldn't dream of picking up a pair of scissors to tackle the kids hair cuts, despite his mum being a former hairdresser.
Becks also admits to being tougher on his sons than he is on Harper when it comes to discipline, and confesses that gets him in trouble with the Mrs.
If you've got a little girl in the house, does she have flowing locks or do you swear by regular salon trips to keep her tresses trimmed? And do you agree that girls get an easier time from their Daddies than boys do? Come and share your thoughts over on our Facebook page.