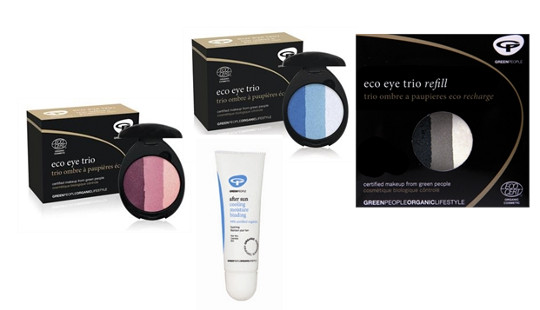 Green People have a clearance sale at the moment with 50% off various ranges.
While I absolutely love Green People's Organic Babies and Children's products, they actually do a whole lot more and have a rather luxurious range for mums and dads too. At the moment, there are clearance items on a bit of a random array of products - in other words, it's not all summer stuff, or all baby stuff - it's bits from all round the range.
There really is a bit of a higgledy- piggledy selection, with everything from After Sun Lotion to Mum and Baby Moisturiser to Cellulite Treatment. There's also quite a large selection of mineral make-up, with Eco Eye Trio's in five colour options for £9 and a whole bunch of refills and blushes from the same line.
There are also a few travel size samples, if you want to fill your toiletry bag, but I think these are normally around £2 anyway and these seem to be just 'end of the line' products.
Postage is £3 to the UK.