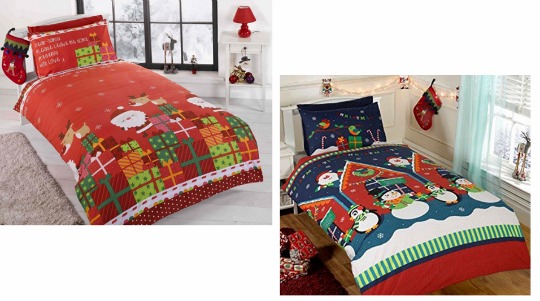 We decorate our living rooms at Christmas and we give the boys a little tree for up the stairs, so it seems logical to get some more Christmas injected into the rest of house. These Christmas Duvet Covers from Price Right Home are bright, festive and affordable. They start from just £11.99 and as always, Price Right Home are offering FREE delivery.
Here's what they have:
Remember, delivery is FREE no matter how much or little you buy!