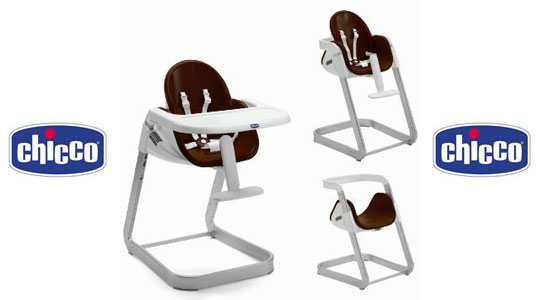 If you're in the market for a high chair that's more than basic, then head over to Home Bargains and take a look at the Chicco i-Sit high chair - its full retail price is £219 (madness!) but Home Bargains are letting them go for £99.99 (slightly less mad).
The Chicco i-Sit high chair is suitable for little ones aged six months to three years, and will adapt as they grow.
When they're six months old it performs just as an ordinary high chair. Later on, as your child grows, you can adjust the height of your Chicco i-Sit high chair to suit your child. When their high chair days are over, the i-Sit high chair converts into an ordinary chair; hurrah!
There's also a footrest and a five-point safety harness too - there's no tray, because it's been designed to allow your child to eat the table with you.
You can arrange to collect your Chicco i-Sit high chair for free, from your local Home Bargains store, or you can pay a few extra pounds and have them deliver it to your home instead.
Happy i-Sitting!