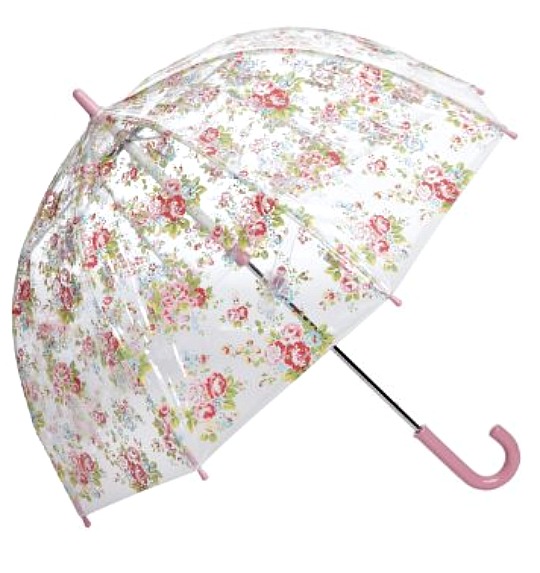 It's definitely umbrella weather, and this Cath Kidston children's umbrella is reduced from £12 to just £6.13 right now.
This is made from 100% polyester and has scored 3.6 out of a possible 5 stars in customer reviews. Do bear in mind that it is very definitely  children's umbrella, though, as emphasised in this review:
"I only gave 3 stars as it's not as described it's definitely not a woman's umbrella it's a child's umbrella. If I bought it as a child's umbrella I would have given it 5 stars as it is a very pretty umbrella. I bought it for my teenage daughter for Xmas 2013, I shall still give it to her in hope that she'll forgive me that it says kath kids on it instead of kath kidston. If not then I've got myself a nice brolly as I'm not bothered about my streed cred!"
Its measurements are as follows: length closed 68.5cm, span when open 65cm.
With thanks to nectarine @HUKD