Best Of British Sweet Jar £9 @ Debenhams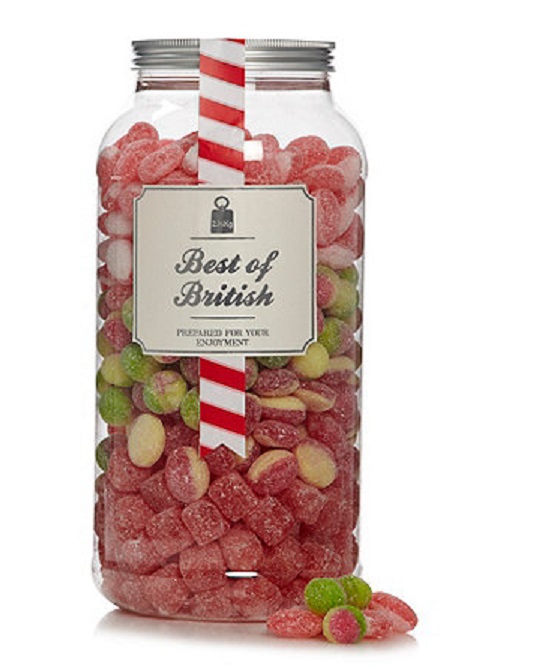 Debenhams has dropped the price on the Best of British sweetie jar from £18 to £9 which is precisely half off the original price. I am not entirely sure why you would pay as much as £18 on this jar of sweets, it can't possibly be worth that much, but £9 is far more reasonable.
This 'Best of British' sweet jar is prepared for your enjoyment and full to the brim with classic boiled sweets from times gone by. Cola cubes, rosy apples, strawberry and cream sweets and rhubarb and custard treats are all included in the selection.
The sweets contain soya and the total weight is nearly 3kgs at 2.56 kgs. That is a lot of sweets actually. You need to store it in a cool place and you will have to tack on nearly £5 for next day delivery, £4 for standard delivery or you can click and collect instore.