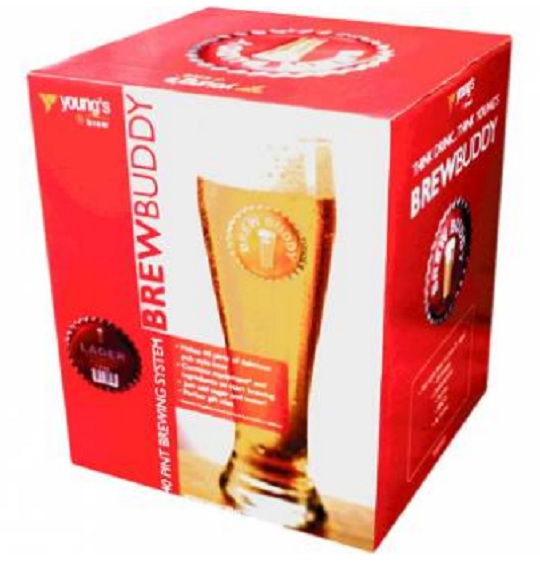 In honour of Father's Day, and because they know that buying gifts for men is impossible, Menkind have knocked £5 off the Young's Brew Buddy 40 pint Beer Starter Kit. Normally you'd pay £34.99, but now you'll only have to fork out £29.99 for this brewing kit which will make 40 pints of delicious pub style lager.  Delivery is free for orders over £40 AND they offer to gift wrap for an additional £5.
Most of my friends find it amazing that a shopaholic like me LOATHES buying gifts for my hubby. Every birthday, Christmas and Father's Day I rack my brains (and Google) for something unique and of a higher calibre than socks and soap on a rope. And every year I fail. Dismally. That's why I did the dance of joy when I discovered www.menkind.co.uk. They stock the most fabulous boys-toys from digital cameras to remote control helicopters as well as serious stuff like watches, cufflinks and branded apparel from Nike to Ben Sherman. They've literally made shopping for Father's Day on 16 June a pleasure!
This Buddy Beer Starter Kit is the perfect addition to my hubby's bar! Instead of paying a small fortune for beer at the pub, he can now brew his own pub style lager in just 21 days by just adding sugar and water! The kit contains all the equipment and ingredients he'll need, is simple to use and contains an instruction manual. Plus the brew packs a punch with an alcohol content of 4.5%! So order today and make sure you get the best ever Father's Day gift for only £29.99!