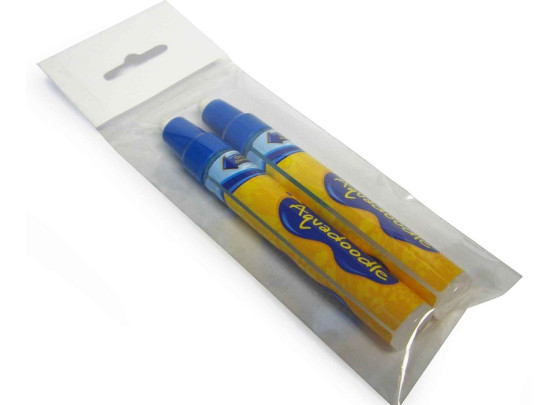 You know that superbly frustrating feeling when your little one is crying in the back seat of the car and all you want to do is give them something to keep them busy for the last part of the journey, but search as you might, you just can't find the Aquadoodle pen? I do! Or worse, one child is playing with the lovely large mat and has the pen, but the other child also wants a go? Why oh why don't they include more pens in the original set?
Well, ELC have a set of 2 Aquadoodle Pens which they're currently selling for £3.49, as compared to the £6.94 they're going for at Amazon.
One thing to note about these Aquadoodle Pens is that they are larger than the ones that come with the mat, so they hold more water, which is a bonus. These pens aren't going to be delivered in time for Christmas, but they will certainly come in handy when they arrive!