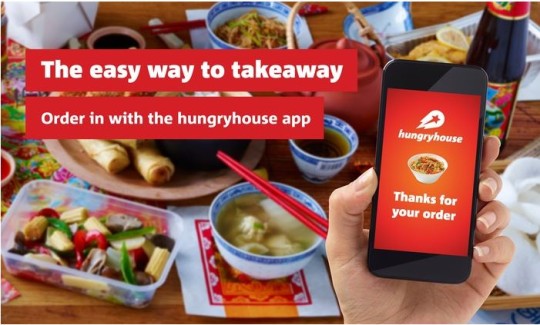 New customers can head over to Groupon for 50% off a Hungryhouse voucher for your mid-week takeaway using the hungryhouse app. Pay £5 for £10 to spend through the Android or iOS app which can be downloaded for free.
(Just make sure first that you do actually have participating takeaway a reasonable distance to you!)
Hungryhouse.co.uk is an online takeaway ordering platform that covers over 75 towns and cities nationwide. Over 10,000 restaurants offer over 40 different cuisine types, with everything from Caribbean and Mexican to Japanese and Lebanese delicacies available.
Once you've bought your voucher you need to download the free app and enter the voucher code at the checkout. This discount is only valid through the app, NOT through the website. The code can only be used once and it's only available on orders paid by credit/debit card.
You have till the end of June to use your £10, but I'm thinking Wednesday night curry, how about you?