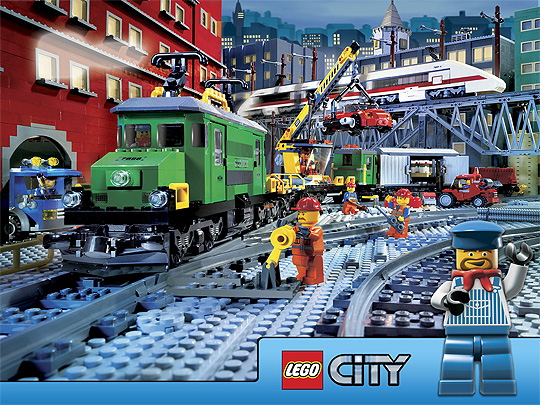 ALERT! ALERT! Asda have taken 25% off all LEGO City toys - so if you're a LEGO City fan you need to get yourself over there ASAP!
I've written a LOT of LEGO City deals since writing for PlayPennies, and in my head I've built an AWESOME LEGO City.
I've got a harbour with boats, I've got houses, all of the emergency services are covered and the police man keep an eye on the robbers who, occasionally, roam around; I've got forests complete with forest rangers and a wild bear!
There are still a few bits and pieces I don't have though: a LEGO City Garbage Truck (rather necessary for a bustling LEGO City!), a LEGO City Fire Plane - I've got the fire truck and fire station, the fire plane would be a rather awesome addition.
Lucky for my imaginary LEGO City they are both included in this Asda 25% off LEGO City offer; hurrah!
I've just spotted a LEGO City Gold Mine - how awesome would that be to own!  Your very own gold mine!  It would attract tourists to your LEGO City, along with investment too.  Just marvellous.
You can arrange to collect your LEGO City bargains from your local Asda store, or you can part with a couple of extra pounds and have them delivered to your door instead.
Thanks to aboffey at HUKD