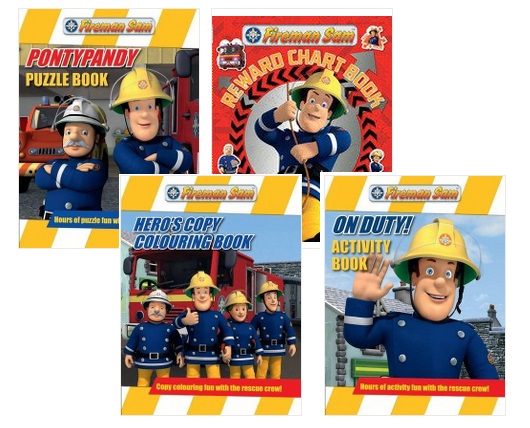 Asda are selling four different Fireman Sam activity books for children aged 3+ for £1 each, with free store collection, or free home delivery in 3 - 5 days.
As I said above, there are four different books to choose from: a puzzle book, a colouring in book and an activity book, as well as a reward chart book, full of different 'certificates' and award charts with stars and stickers for different tasks done.
With free delivery it's a particularly good deal, as you don't even have to leave the house.
These would be great for party bags, or in place of party bags, and would be a good way to fill the evenings doing something together and away from the TV too.
Not much else to say about activity books really, but if your little one is a Fireman Sam fan, this should go down a treat.
Thanks to Suzannzan at HUKD