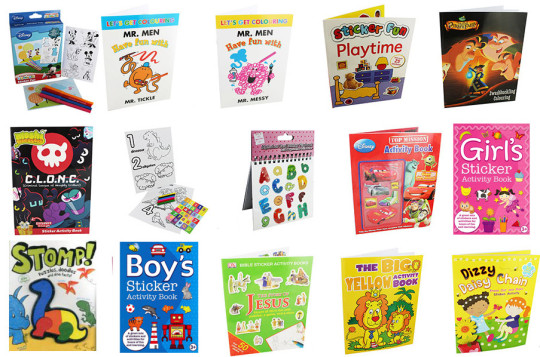 Tick, tock, tick, tock... can you hear it? Yes, my dears, that's the clock ticking towards the long and beautiful days of summer. And as much as we know you're looking forward to not having to do the school run for a bit, there's also that little question of how exactly you can occupy little ones without it costing a fortune, right? Well, here's a great opportunity to stock up on activity books, sticker books, pop out books, colouring books - you name it, and all for 99p each, delivered with the free delivery code FREEDEL from The Works.
One of the things I like about activity books is that my daughter will always come back to them - do a few pages, run around a bit, play with something, come back to the book. It's brilliant, really - money saving and something other than watching TV!
The books from The Works start at 99p, and there's no minimum spend, so even if you buy just one book, it won't cost you any more than that.  Whether for presents, or just to keep you sane on 'those' days, we think these are brilliant.
You'll find that voucher code for The Works over in vouchers!