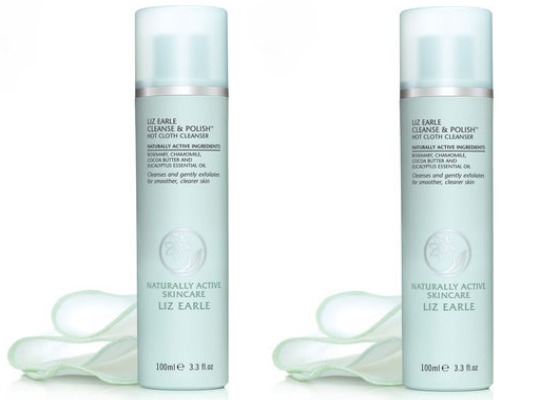 You may of heard of it or you might even use it now, one thing is for sure, it's never out of all the ladies magazines. What is it that I am talking about? Liz Earle Clean and Polish Hot Cloth Cleanser of course. This stuff is raved about by lots and lots of people, from young to old. It's affordable as far as "premium" Cleansers go and it has won a plethora of awards. Just now, Liz Earle are offering FREE delivery on ALL orders. That means that you can try out this highly acclaimed Skincare Product from just £6 delivered.
The Liz Earle Clean and Polish Hot Cloth Cleanser is just £6 delivered for the 30ml Tube and Cloth. This is what I originally bought from John Lewis and it lasted me a wee while. It contains enough to see whether you are going to like it or not. The 50ml bottle is just £9 delivered and there's bigger bottles available too like the 200ml tube for £26.
I have tried many Skincare brands on the market and to be honest having very sensitive skin means I don't get on well with most. Of course, having read the reviews on LE Clean and Polish Hot Cloth Cleanser, I had to try it out. No reaction, and left my skin soft and clean.  I highly recommend you read the reviews on this if you are thinking about trying this.