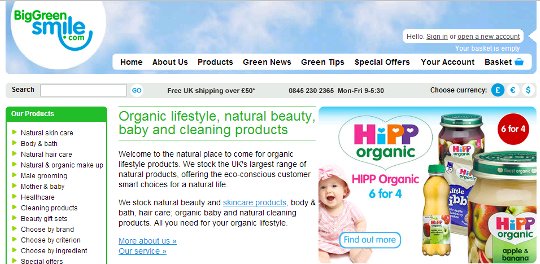 There are various discounts on toiletries, bath accessories, baby items and skincare goodies at Big Green Smile. There's also free shipping on sales over £50, however if you spend £10 on Burt's Bees your whole order will be shipped for free too.
Here are some of the offers listed on the site:
There's a whole lot more too, but these are my favourites, and the ones I think are best.