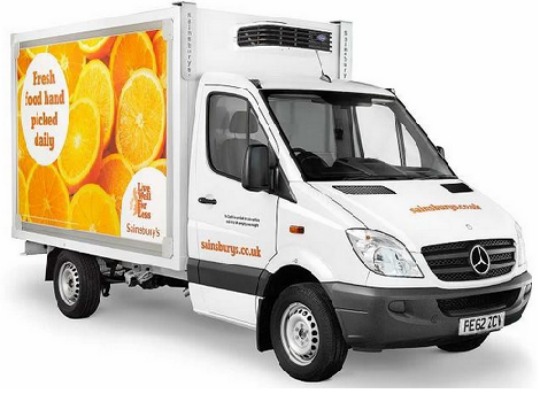 If you shop do home shopping for your groceries with Sainsbury's then we have found the deal for you. Click the picture above or the link below and you can get yourself a 12 month ANYTIME Grocery Shopping Delivery Pass for only £30. That works out at a very cheap £2.50 a month! To buy the 6 month pass is £35, so this is a truly sweet deal.
When you factor into the equation that you can pay anything between £2.95 and £5.95 for your grocery shopping to be delivered from Sainsbury's.
Even if you don't shop with Sainsbury's as yet, because you have been put off by their pricey delivery, this might just be the way to go.
There's a few stipulations with using the delivery pass like you can only have one delivery a day and a £40 spend minimum.
With the Anytime Pass you can get your delivery at any time funnily enough. That means from early morning to late at night Monday through to Sunday.
We list discount codes over at our vouchers section, regularly for Sainsbury's and if it's your first order with them (we can't guarantee it'll work with the Delivery Pass) then use AFFGENX54X to get £15 off of £75 spend.