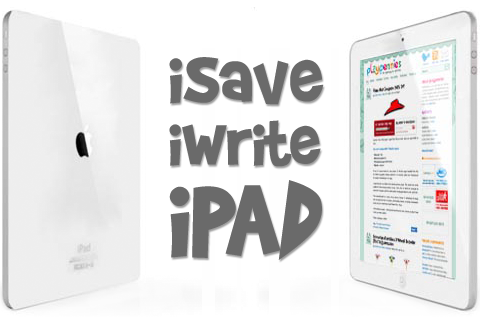 *** Comp now closed - winner announced here ***
If you're a writer in the UK blogosphere, we've got a little bit of news that might be of interest to you. We're going to give away an iPad 2 to one talented writer, in the PlayPennies iSave, iWrite, iPad competition!
How to enter to win an iPad 2:
Simply write a post about money-saving and publish it on your blog. You must include this intro sentence and link to PlayPennies somewhere in your post:
I'm trying to win an iPad 2 in the iSave, iWrite, iPad competition from PlayPennies.com!
When you've published your post, drop us a line here to let us know, and we will add you to the competition entries list below. Here is our main tip:
We read a lot of money-saving tips every day, so we're going to want to read an original, well thought out post. Entertain us!
Rules:
Your post should be new and original, written by you and published on your blog
Your blog should be at least 1 month old
You must include the intro sentence quoted above to be eligible
Word limit of 800 words
Prize is a 16GB iPad 2 with wifi (black or white), valued at £399
Ends 20th May 2011, posts published after this date will not be accepted
UK entrants only
The winner:
The PlayPennies team will choose a winner from all the blog entries. Our 5 team members will each choose their top 3 posts from all the entries, then these entries will go into a grand final. The winning post will be judged on originality, humour, money-saving ideas.
The entries so far:
??? You???

Good Luck!