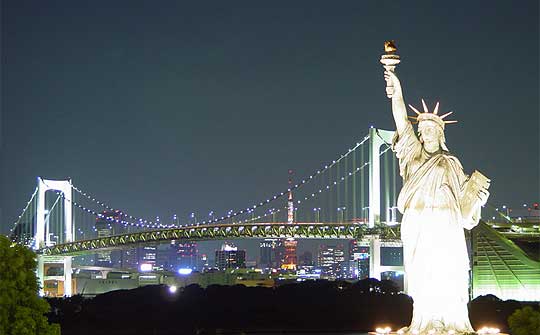 I've never liked the snow and I can't ski, so this skiing holiday that's up for grabs really isn't the competition prize for me.  So it's all down to you and whether you and your family are lovers of the cold, white stuff and don't mind risking broken bones and funny ski-goggle sun tan shapes on your faces (ohhhh I'm really selling this one, hey).
If you do want to enter and try your luck at winning this skiing trip to Norway - that's where you'll be going by the way - then you just need to answer the question and hand over your details before 30 December.
The answer is Norway, too.
Now THIS competition prize is more like it: win a trip to New York for yourself and FIVE friends, plus have £20k to spend whilst you're there!
Even if you split the cash equally between all of you, that's still a fair amount of money to get through in four days, which is how long you'll be going for.
I went to New York three years ago and it was A-MAZ-ING!  I loved every single second of my time there and would go back in a heartbeat - New York at Christmas time is one of the things I need to tick off my bucket list sometime soon, even though it's cold in winter and they have plenty of snow.
The answer to the question is: A (Sally) and you need to submit your entry before 2 November.
GOOD LUCK!
Thanks to pjj1805 and Painkiller at HUKD