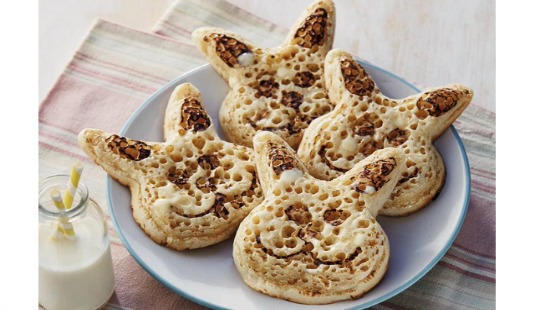 Have you seen what Asda have brought out at their bakery for Easter? After the Christmas Tree Crumpets we were eating in December they are now selling Easter Bunny Crumpets!
The tree shaped ones were cool, as were the rocket shaped ones that my son insisted on trying, but these are so much better because they actually have a cute little smiley bunny face too.
They come in a pack of 4 for £1, which is a teeny bit more than Asda's boring circle shaped ones (who wants those now?), and you can get them in stores or order them with your online shopping.
They're almost too cute to eat, aren't they! Almost... Bite the ears off first I say. ;)