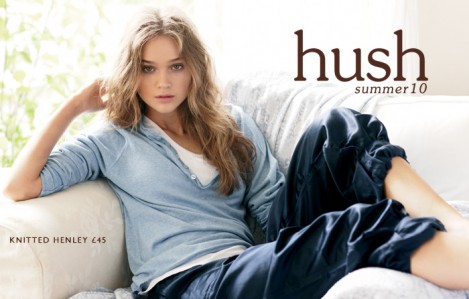 The chances are you've never heard of Hush and I apologise in advance the beating your bank account might take as a result of my bringing them to your attention.
You might not have heard of Hush but it cannot have possibly escaped your attention that today's kick-off day for the Fifa 2010 World Cup over in South Africa; Hush have come up with a rather fun and brilliant World Cup promotion that could just see you getting your entire order for free....and that will all depend on YOU and WAYNE ROONEY!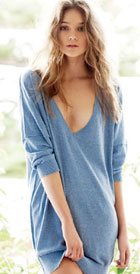 Hush are a clothing company based in London and they do THE most wonderfully elegant slobbing around the house in clothes.  I discovered them a couple of years ago and I have to be very strict with myself when I go there because they aren't cheap, however you get what you pay for and everything I've had from them is delicious to touch and amazing to wear.
So how are you and Wayne going to influence how much you pay for your order?
Well basically, the World Cup promotion discount is at 10% - you can order now and get 10% off, big deal.  BUT for every goal that Wayne Rooney scores, whilst England are still in the competition, that discount will increase by 10%.  So if ROONEEEEEEYY scores nine goals....you will get 100% off your order!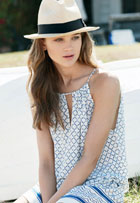 You're going to have to keep a close eye on the England games, stay close to the Hush website and hedge your bets - nerves of steel might also be in order, order too early and you could end up paying more than you need to; leave it too late and you could miss out altogether.  When you think the time is right - place your order, enter the code ROONEY and then check out.
I think this is utter genius! If you're not a footy fan and find a few items you really like over at Hush (and I can HIGHLY recommend this deep v-neck jumper!) you might just find yourself riveted to the England games this year...your husbands/boyfriends/children/EVERYONE  will wonder what on earth is going on! (First England game is tomorrow against the USA).