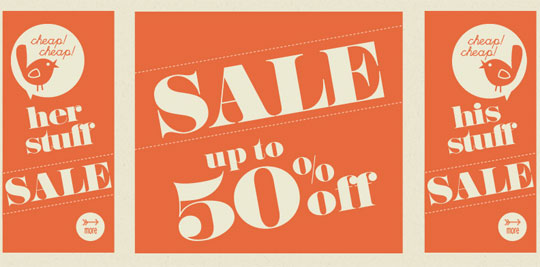 Everything has been ticking along well in my life; there's been a bit of 'out with the old' going on but rather than replacing it with new I've stuck with the even older and reliable. Then THIS happens!
Yes, that's right! The White Stuff Sale flyer drops through the letterbox and lands on the doormat, literally, DEMANDING, that I go and see what lovely things I might be tempted by.
This is both good news and bad news for me; I LOVE stuff from White Stuff you see, and even though I've got more than enough clothes that little voice always starts telling me there's space for just a couple more things.
So the good news - I'll get to test my new powers of resisting the new and sticking with the old and reliable (a fair bit of which is from White Stuff anyway!) but the bad news?  What if I see something in the White Stuff Sale that I really REALLY love?!
And I always end up buying more from sale ranges.  I justify it by spending the same amount as I would if the items had all been full-price because I'd have bought those things anyway and that way I end up with twice as much for my money.
I've decided to exercise extreme will-power and not even go there to look; you're going to have to go over there on your own I'm afraid, I'm not jealous - I'll just loiter around 'out here' and you can tell me whether you found anything you wanted or not.
The White Stuff sale is running on-line and in their stores; if you're shopping on-line enter BARGAIN at the checkout and you'll get free delivery and returns.
Happy White Stuff Sale shopping!