Well, folks, it's that time of the year again and we're all looking at spending some hard earned cash on items the kids need for school. The holidays are almost halfway done so now is the perfect time to look into sorting out supplies and getting everything ready.
You don't need to spend a fortune on clothes and extras though, there are plenty of ways you can save money on the back to school essentials without cutting important corners. I've gone out and unearthed some of the best deals on schooliforms, stationery, accessories and more so you can save some cash.
The Schooliform
I did steal that name for school uniform from Charlie & Lola but can you blame me? It is so darn brilliant that our entire family has been using it for years.  Now, down to business…
Thanks to supermarkets hitting the uniform creation game, they are all in these lovely price wars to ensure that they get your much needed money. This means that the cost of many essential items has gone way, way down and you can nab things for a fraction of what they used to cost.
Tesco has a £15 back to school bundle deal on at the moment – hurry, though, the offer ends on 14 August. You'll get a coat, trousers, skirts or pinafore plus a three pack of polos or shirts for the lovely price of £15. You can also find cheap school shoes here, although I tend to spend on shoes while saving on clothes. Feet are important.
Debenhams have a 20% discount on selected back to school items with some uniforms down to £3 with free delivery. You may need to poke around on the site to find the real savers, but it is worth it. This is a good place to visit when you need one or two items you haven't found elsewhere.
Sainsburys school uniforms start from as little as £2 an item, which is really, really cheap. This is where you can stock up on items that can get scuffed or crushed or smooshed. And they will deliver if you don't fancy battling with other mums and dads in the queue.
ASDA's George range is being heavily advertised on TV and it makes me laugh every time. Teflon coated trousers! In case of emergency you could always cook on them I guess. Still, in spite of the Teflon, the range is cheap and even comes with a guarantee (that lasts about as long as the school year funnily enough…) And M&S have free delivery on their uniforms if you enter the code (wait for it…) UNIFORMS at the checkout. They also have many items from as little as £1.50 so take the time to take a look.
The Stationery

You really do not need to spend much money on school stationery. You don't. The first stop is Poundland where you can get so much stuff for so little money that there is really no reason to splash out on fancy pens and pencils and their accompanying bits and pieces. We have done quite a few reviews on their back to school goodies so check them out first.
While you won't find these online, Sainsburys currently has a BOGOF deal going on their stationery for back to school so take a look the next time you're doing your weekly shop.  Tesco is offering selected items at half price instore as well, with the stationery varying from store to store. It is worth a visit instore, or perhaps some time spent online poking through the sale to get things like erasers and sharpners et al.
Woolworths is another great stop for stationery deals but not necessarily for school uniforms. I've found that their occasional bundle deals are excellent but the individual costs of items are quite high compared with the other deals we have seen on here.
Other ideas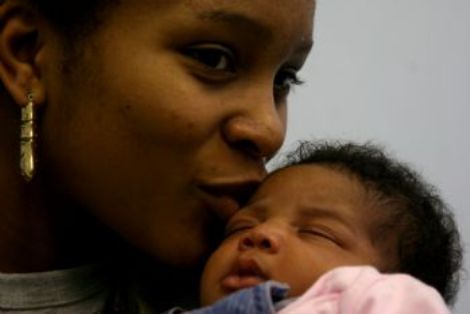 Use deal sites like our lovely sister site, HotUKDeals, to find the latest bargains on items you need - and us too, obviously, as we are constantly hunting for awesome discounts and deals. It is slow going but you'll soon get addicted to getting the best prices around. Family Action is an organisation that is dedicated to helping families through tough times and they even give grants to families to help them with education and other similar needs.
Make sure that you label all your child's clothes. It is tedious, I know, but that way things will be found so you're not spending money on replacing perfectly good clothing. You can also check out local charity shops for items that can bulk up your child's school wardrobe although first see if you can get new for cheaper using the ideas above.