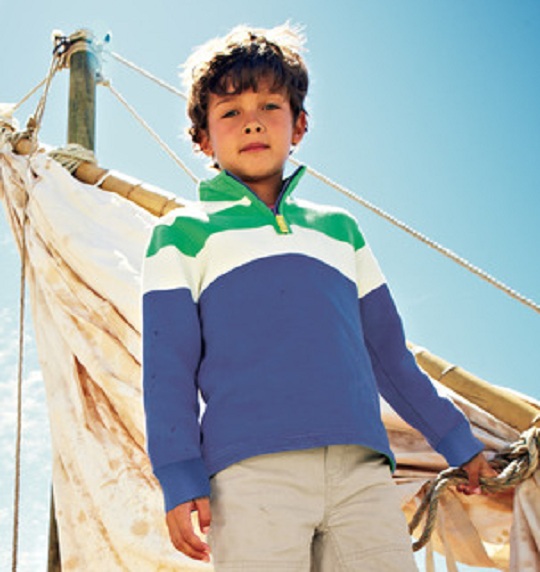 Autumn is around the corner making it not cold enough to wear a jacket, but not warm enough to be in shirt sleeves. The solution - this half zip sweatshirt from Boden which will keep your active lad warm without overheating. Marked down from £20 to just £15, it's the answer to the usual argument had when mum feels cold and makes everyone put something warm on! Standard UK delivery costs £4 and takes three to five working days.
Tested by the most active boys who reported this sweatshirt suitable for ditch-diving, hedge-hurdling and puddle-panning, it also makes good goal posts for unplanned football matches. This robust Boden sweatshirt is made from cotton brushed-back sweatshirting which will hold its colour and shape wash after wash. Made from 100% cotton, it's machine washable and soft on the skin.
Available in sizes suitable for boys aged 18 months to 11 years old, this super cool sweatshirt will keep your explorer warm during every adventure.