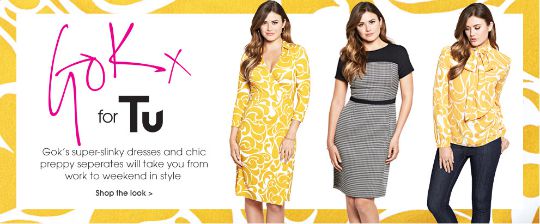 This is great news for fans of Tu Clothing, and we know that there are lots of you out there. Although selected customers were able to trial an online ordering system for Tu Clothing at Sainsbury's before, today the new website has launched for everyone. For the first time we can all order Tu Clothing online!
If our sources are correct the launch of this website is just in time for another of the fabulous 25% off Tu Clothing events, which we have been told should be happening on 18th August. Fingers crossed that this is right as I'm dying to be able to join in the bargain hunting there, as my nearest Sainsbury's isn't exactly local to me.
The website looks easy to navigate, with everything where you would expect it, making it super easy for those of us who do a lot of online shopping to dip into this new site.
As for delivery, their options are not yet as flexible as their established competitors Asda and Tesco, as they only offer free click and collect for orders over £15.  Apart from that everything looks to be pretty standard with home delivery charges starting at £3.95.
Fingers crossed for that 25% off event coming on 18th! Happy Shopping. :)