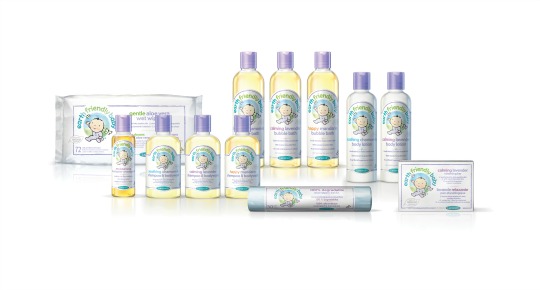 Earth Friendly Baby, part of the Lansinoh family, recently re-launched its award-winning, eco-friendly range of natural and organic baby skincare products.
Made from all natural ingredients and free from artificial fragrances and colours, the Earth Friendly Baby range features an array of products to take you from bathtime to bedtime and beyond, including shampoos, bubble bath, body lotions and massage oil.
Suitable for babies with sensitive skin, the range can be used on the whole family, and all products are free from nasties like SLS and parabens. We were recently sent samples of the Shampoo and Bodywash (£4.08), the Bubble Bath (£5.49) and the Body Lotion (£5.10), all of which available in Soothing Chamomile, Calming Lavender or Happy Mandarin fragrances.
The shampoo and bodywash makes light work of bath night - I particularly love only needing one bottle at bath time, and unlike many other 2-in-1 products this actually works as a really decent shampoo. It became a firm favourite after swimming lessons in our house too, making for a quick and easy exit from the yucky pool showers but doing an impressive job of completely eliminating all those nasty pool chemical smells.
A little of the bubble bath seems to go a long way too, and it doesn't generate too many bubbles - always something of a hazard in our house. The shampoo and bodywash has a disc-top cap too, enabling you to keep one hand on baby at all times, and the all-over body lotion is so gentle it can even be used on baby's face. The Happy Mandarain scent is the fragrance that most gets my vote though - I could sniff that stuff all day.
These probably aren't the cheapest baby bathcare brands you'll find, but the bottle sizes are more than generous, meaning the products last a decent length of time. And for eco-friendly, organic and natural ingredients from a trusted brand I think they represent fairly reasonable value for money.
Earth Friendly Baby products are available from Tesco, Sainsbury's, Waitrose, John Lewis, Boots, amazon.co.uk, and health food stores.